Brian Williams newsmag gets name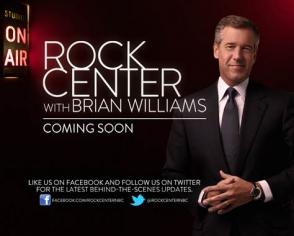 NBC News has announced the name of Brian Williams' primetime newsmagazine.
The show will be called "Rock Center," taking its name from NBC's iconic headquarters, 30 Rockefeller Center.
I guess "30 Rock" was already taken.
The show also released some early promotional imagery, seen here.