Gettin' cozy on the 'ET' set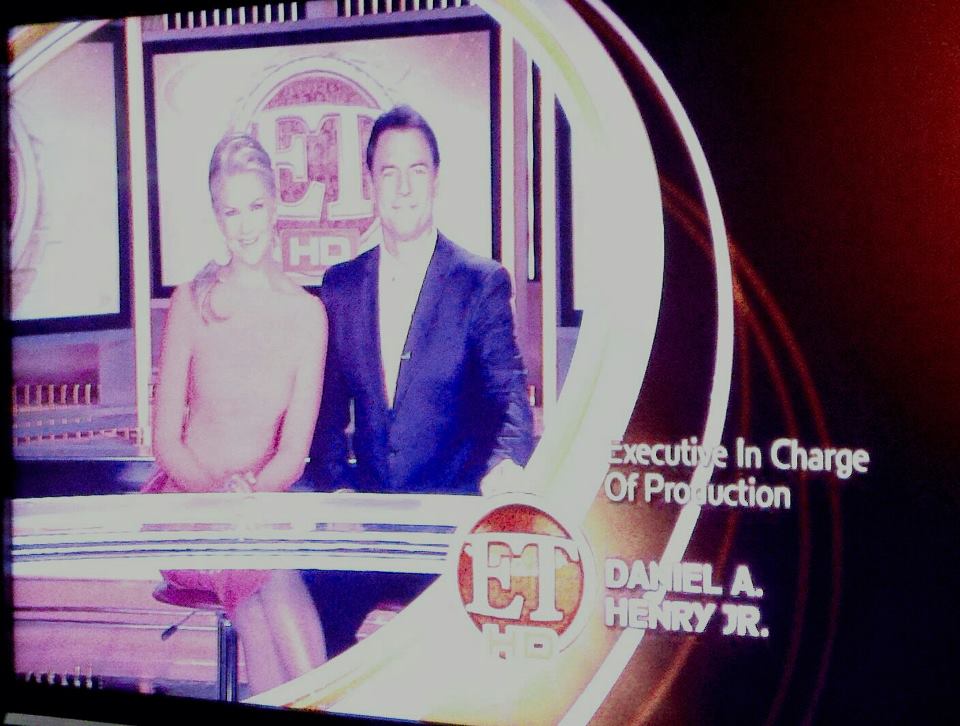 One of my Facebook friends shared this photo the other day along with a comment about how close "Entertainment Tonight" anchors Nancy O'Dell and Mark Steines are sitting on the set.
Thanks to the set's minimal desk, you can even see that O'Dell's legs are in front of Steines.
Not sure why they were sitting this close especially since their heads make it harder to make out the "ET" logo on the screen behind them.