First look at 'Erin Burnett OutFront' set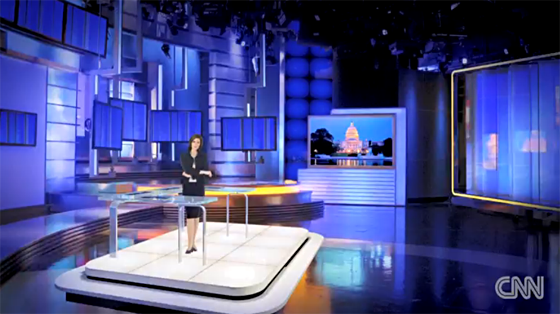 Debuting Monday, "Erin Burnett OutFront" will broadcast from the CNN Communications Center in New York City.
The set, shown in these renders from a CNN.com behind the scenes video, will add some new elements while keeping many of the past. This isn't the first update to the Communications Center, CNN has updated it before for "360 Friday," "Parker Spitzer," various elections and other specials. The show will also have a musical theme by Stephen Arnold Music.
Video and real photos after the jump.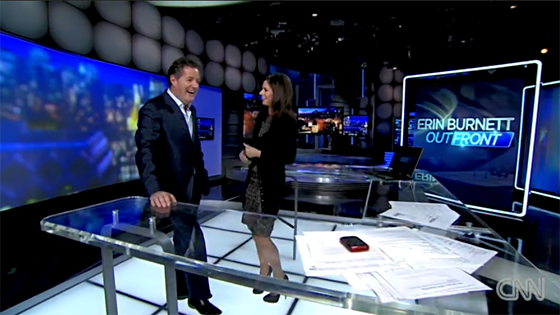 The new set features a new glass and metal desk on a backlit riser. The desk has curves that match other curves added to various parts of the set.
Large panels are added to provide clean backgrounds on interviews, similar to those on the "Piers Morgan Tonight" set.
Like the past updates to the CNN Communications Center, all of these elements have to be highly portable, as other shows also film on this set throughout the day, including "360" and "American Morning."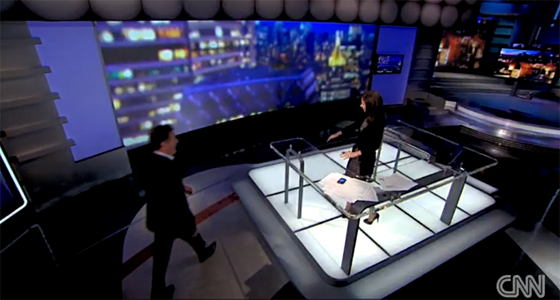 It's interesting to note the headers have been redone with some lighted effects that appear to be permanent.
We'll see how "360" changes because of these changes. Will Cooper also begin using this desk? Will musical studios take place? Thanks to the portable nature, certain elements can hide away, but some real changes were made to the studio.
CNN has plenty of studios, but they always seem to come back to the Communications Center, partially because it has the large RP and jib already in place.
More Renders: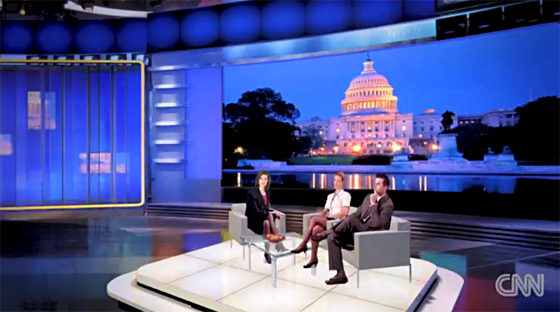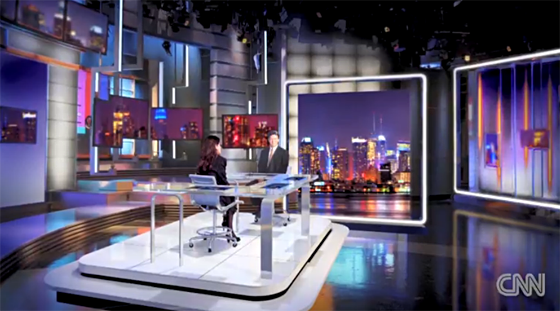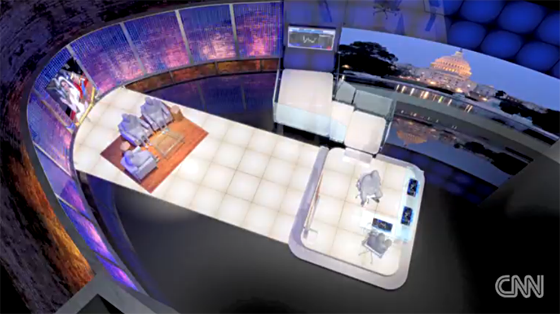 Behind the scenes video: