Memphis station donates set to university as it readies new home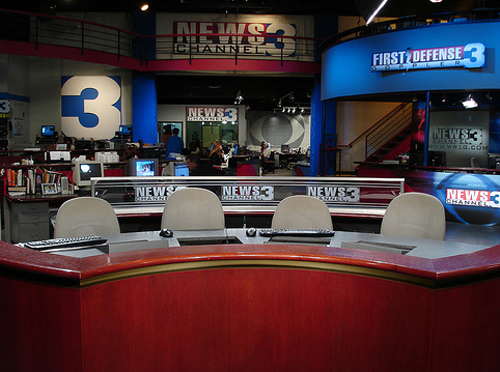 WREG-TV, the CBS affiliate in Memphis, has donated its news set to the University of Memphis Journalism Department.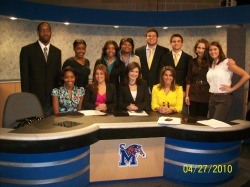 The station had been using a newsroom set from FX Group, shown above.
The University of Memphis' news program, titled "Insight News," has been using a set that is 20 years old, shown at right.
WREG-TV, meanwhile, is in the process of installing a new set, which is, according to a well-placed source, being designed and built by FX.
"It's a big deal because we as students feel like amateurs. So, we watch Channel 3 and see the professionals and having this new set will make us feel more comfortable when we are up there and we have a little bit more pride," journalism student Nicole Blum told WREG-TV.