Studio 3C already stripped down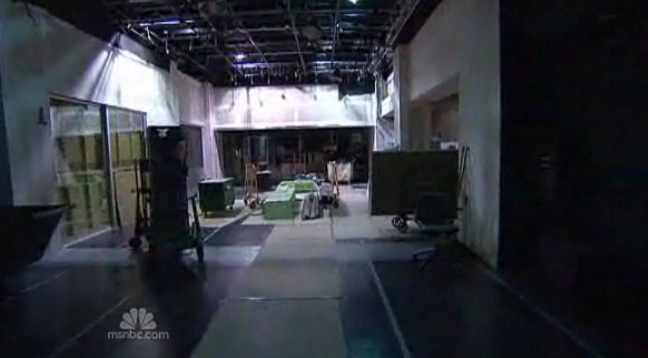 That was fast.
Kate Snow wrapped up the Friday edition "NBC Nightly News" in Studio 3C.
Monday, this is what that space looked like.
As reported previously, Studio 3C is becoming the new home of WNBC-TV's local newscasts, a move that's expected to be completed by the end of 2011.
Studio 3C has been pretty much stripped down to a shell, with only hints of the previous set, such as the glass doorways and windows and alcove, still visible.