Texas station relaunches site on new CMS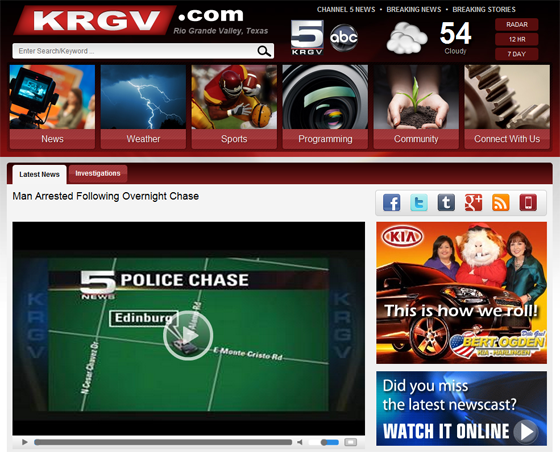 KRGV-TV, the ABC affiliate in Harlingen-Weslaco-McAllen-Brownsville, Texas, has relaunched its website on Synapse Multimedia's OPYN CMS platform, reports TVNewsCheck.
The system is billed as "an innovative, economical content management system specifically for local media, as well as corresponding mobile and tablet solutions" by Synapse. The
The new system creates a streamlined workflow for video production that enables quick and easy publishing both on the Web and mobile devices. The system also gives the station the ability to live stream newscasts and other coverage.
"We have been very impressed with Synapse's speed and capacity to customize a site to meet our market's needs," said John Kittleman, KRGV general manager. "We have made the KRGV site more videocentric and easy to use. Soon, our audience will begin to enjoy live streaming news online, on their mobile phone, and on their iPad, from anywhere."