CNN moves 'Election Center' to Atlanta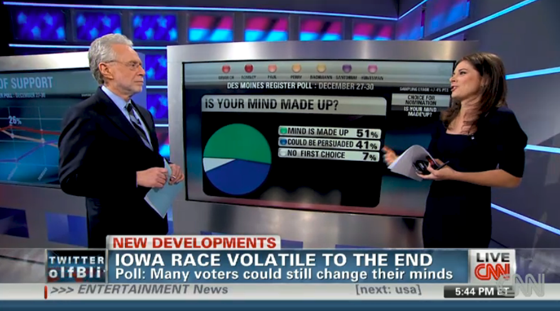 CNN has moved its annual tradition of gadgets, stars and glitz to Atlanta for this years election cycle. The CNN Election Center is now located in Studio 7, the newest CNN studio in Atlanta.
As with past elections, they've redecorated the set to have a patriotic feel. Stars have been added, along with big cutout letters proclaiming Studio 7 as the Election Center. New monitor carts have also been added with more touch screens than any other network. The main talent has also relocated, including Wolf Blitzer, John King, Erin Burnett, etc.
"Anchor and chief national correspondent John King will utilize new features on CNN's Magic Wall to explore the incoming results more in-depth than in the past. CNN will also utilize dual-screen technology to examine demographics and to track how voters cast their votes via CNN's entrance polls," via a CNN release.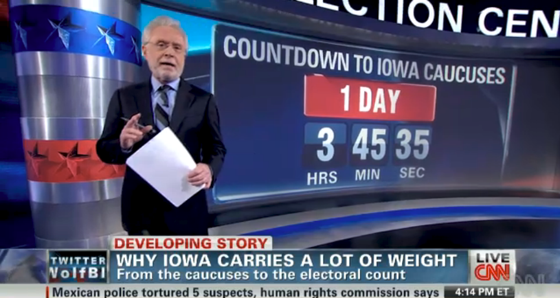 One can only hope CNN left the Election Matrix behind in New York City. Technology is good, but CNN has to be careful, as sometimes its technology borders on gimmicky and ridiculous.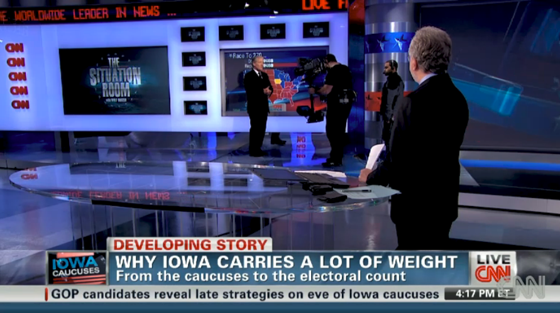 A new glass desk has also been added in Atlanta that much of the talent has used for various shows.
We hope during the time in Atlanta, CNN is busy preparing a real set for its new morning shows and also updating "The Situation Room."