NBC scraps West Coast facility plans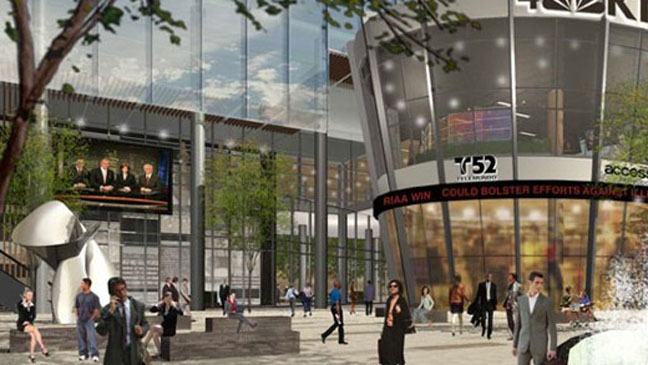 NBCUniversal has canceled plans to build a 1.5 million square foot production and office facility across from Universal Studios outside of Los Angeles.
The facility, named MetroStudios@Lankershim, was slated to include new studios, offices and newsrooms for the city's NBC affiliate, KNBC-TV, as well as Telemundo, "Access Hollywood" and the Los Angeles NBC News bureau.
The complex was meant to replace the network's historic Burbank studios and offices, which were sold in 2007. NBC operations continued to lease some of that space.
In 2010, the network announced it would convert the former home of "The Tonight Show," recently vacated by short-lived host Conan O'Brien, into a newsroom and studio facility for KNBC-TV. At the time, the network pledged its continued support for the MetroStudios project, but indicated the new space was needed since the Universal Studios facility wouldn't be finished until at least 2014.
SEC filings show the project was canceled Dec. 19 and NBC will pay the developer of the project $9 million as a cancellation penalty.