KNBC rebrands, debuts expanded set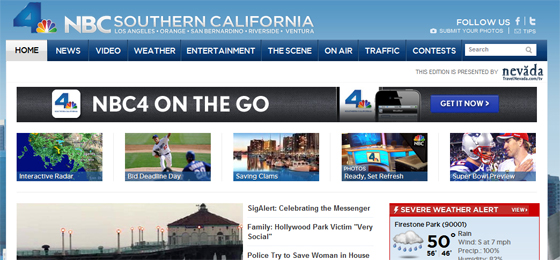 KNBC-TV has rebranded itself as "NBC 4 Southern California" and unveiled a fresh new logo, graphics package and expanded set.
The new branding is already visible on the station's website, though certain elements, including the HTML title tag and promos, still refer to "NBC Los Angeles." The station's website also still redirects to the domain nbclosangeles.com. Domain records show NBC owns nbcsoutherncalifornia.com, as well.
The station's new logo is a reworked version of the old gold "4" — with the new iteration being shaded with blue.
In addition to these changes, the station has expanded its FX Group set to include a separate weather area, video wall and an interactive touchscreen from Perspective Pixel.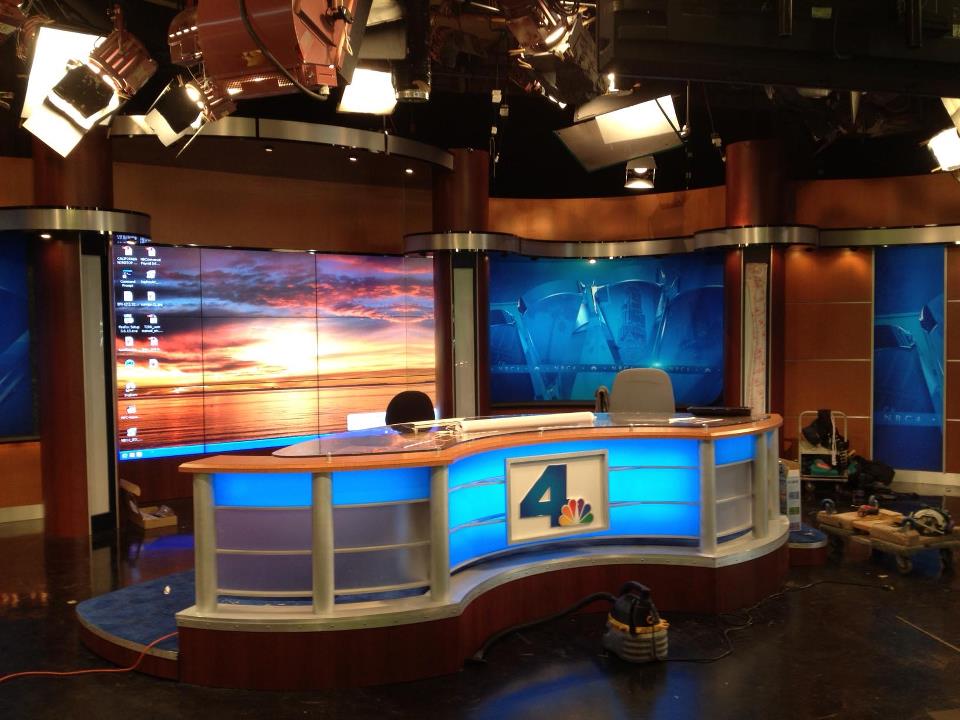 The Los Angeles Times has more on the changes, including details about the strategy behind the new brand.