CNN applies for 'Magic Wall' trademark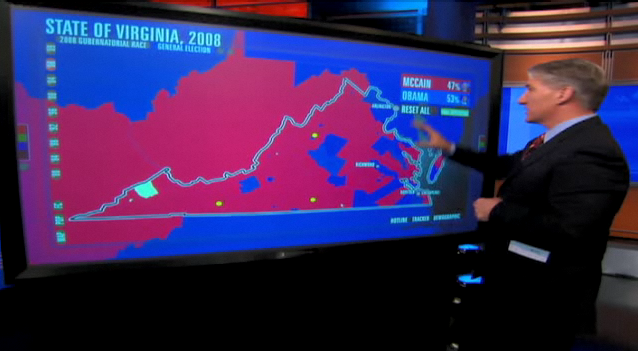 CNN has applied to trademark the term "Magic Wall" to describe interactive touchscreens used to present stories.
CNN first used its touchscreen during the 2008 primaries, where it gained much attention as both an innovative storytelling tool and, to some, an example of over-the-top gadgetry. Saturday Night Live even spoofed the CNN wall during a 2008 episode.
Anchor and host John King was a particular fan of using the touchscreen during his coverage (though at least once in 2010 it caused him some problems). Since then, its use has now spread to other anchors as well, including Erin Burnett who famously had difficulty getting her wall to cooperate, leading Comedy Central host Stephen Colbert to offer up "flickology" lessons.
If approved, other news outlets wouldn't be restricted from using touchscreens but couldn't refer to it as a "Magic Wall."
TVNewser reports that its not uncommon to hear the term thrown around at other networks.