FX Design Group launches new site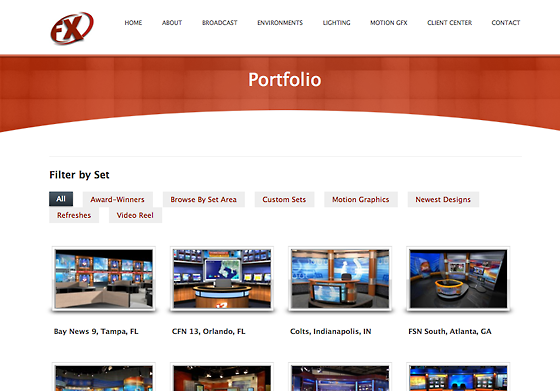 FX Design Group has launched a new site, complete with an updated broadcast design portfolio. The site is the first in 5 years.
The new site features some recent projects, including KPIX-TV, WPIX-TV, WPRI-TV and KTVZ-TV. Along with set design, motion graphics, lighting and themed environments are all now showcased on one central site.
"We have been surveying site visitors for some time to see what they would like from our site. What we learned was they wanted a site that was easy to navigate, easy to share with others, and one that was updated regularly with new content," said Bob Gravely, CSO at FX. "It's taken a while, and it's a work in progress, but we know it will offer a much more satisfying and rewarding site visit".