Hearst begins rollout of new site design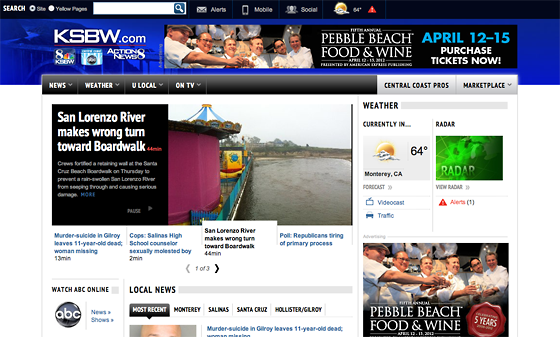 Hearst is in the process of rolling out a new site design across its station group, powered by Internet Broadcasting.
The new design includes a reworked look and feel, larger featured story area and a centered-design. The navigation has been relocated to the top of the page, instead of down the left side, and now includes drop down menus.
So far, KSBW-TV in California and WPBF-TV in Florida  are using the new look. Stations in some of Hearst's larger markets, including Kansas City, Orlando, Fla., and Sacramento aren't on the new design yet, however.
Click here to see WPBF-TV's promotional video for its new site.