ABC launches Kindle Fire app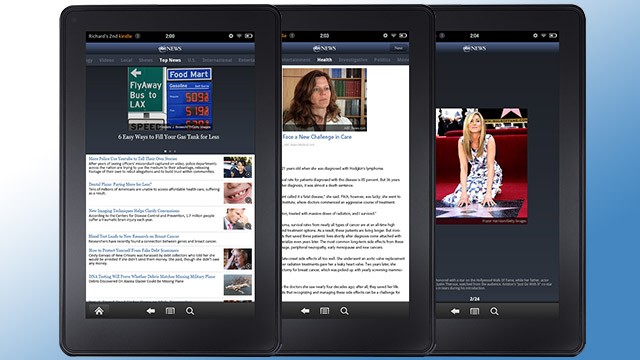 Fresh off launching its new iPad app, ABC News has come to Amazon's Kindle Fire.
The Kindle Fire, a full color tablet device, has seen a steady increase in the number of apps being created for it. Although the Kindle line is most often associated with being an e-reader, the Fire broken away from that trend.
"By teaming up with Amazon, ABC News will deliver news and video content to a new and growing digital audience", said Doug Vance, vice president of product strategy for ABC News in a statement issued by the network. "ABC News' mobile page views have grown over 50 percent each month since 2011 and our expansion to Kindle Fire is the next step in growing our tablet user base."
The new ABC News app for Kindle includes news headlines, video and integrated social media tools