NFL Network rolls out new morning show with help from Jack Morton PDG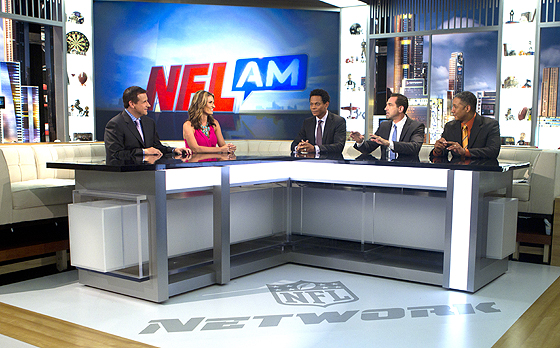 Last week, NFL Network debuted its newest show, "NFL AM."
The new four-hour morning show, gives viewers an inside look into the world of football and fosters a debate of the news between co-hosts. The set was designed by Jack Morton PDG and  built by Mystic Scenic.
"There is a huge amount of variety in the set because everything is wild, everything can move or rotate," said Michael Kramer, a designer for Jack Morton PDG.
The main anchor area is surrounded by a cityscape, which Kramer describes as "the modern NFL city with futuristic architecture."
The set also includes a second area that is designed to mimic a locker room, equipped with game jerseys, cheats, etc.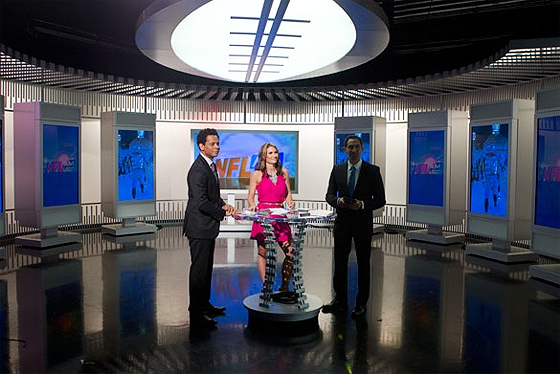 "We have a huge amount of variety and I think that's been fun for everyone to explore the possibilities they have, how to shoot it in every kind of way," Kramer added.
Working in conjunction with Jack Morton Design on the set is Mystic Scenic, Bruce Ferri Lighting Design and Video Visions, Inc.