Tampa Web producer shows off 'Eastwooding'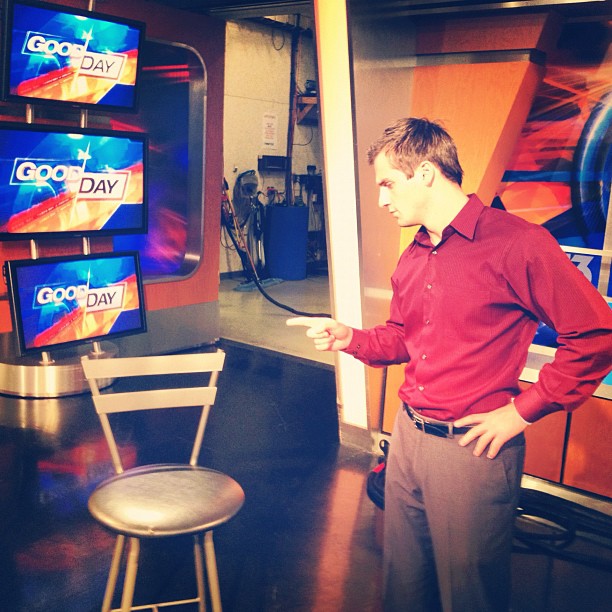 If you're an avid Facebook or Twitter user, you probably remember Internet memes planking, owling and Tebowing. Well, now there's "Eastwooding" — so named for actor Clint Eastwood's already infamous speech at the Republican National Convention where he  addressed an empty chair placed on stage.
Web users were quick to start posting photos of themselves addressing empty chairs (or, in some cases, toilets) as Mashable reports, and Kerry Klecic, a Web producer at WTVT-TV in Tampa, jumped on board with a photo he posted to Instagram, shown above, of himself "Eastwooding" stool on the station's set.
By the way, if you can't get enough Tebowing, apparently neither could he Weather Channel's Jim Cantore.