ABC 23 live from new FX set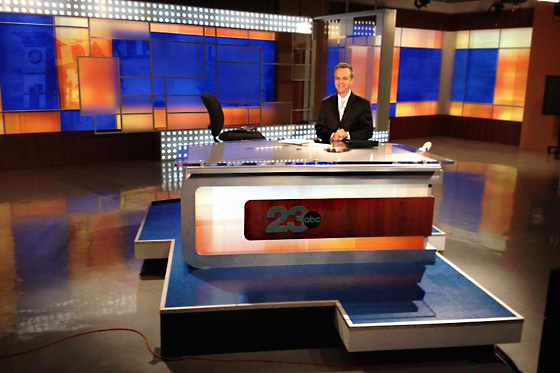 KERO-TV, ABC 23 Bakersfield, has switched over to a new set by FX Design Group.
The new set is similar to the design of KJRH-TV and features a modern anchor desk mixing wood, metal and a colorful backlit panel.
"It debuted one of its new two 60 inch monitors Monday morning. The set has both a vertical and a horizontal monitor to showcase stories in new ways" Scripps News Online writes. "The back wall and side wall are exact replicas of the award-winning set at Scripps' KJRH-TV in Tulsa."
The set design is setoff by a colorful backdrop of layered colors and plexiglass, creating great depth on air.
Previous set: