CBS Philly debuts new set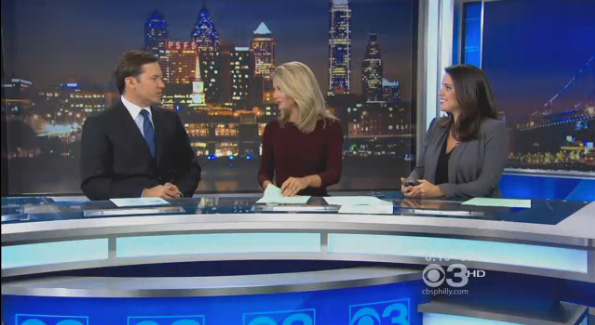 KYW-TV, the CBS O&O in Philadelphia, has debuted a new set.
The set is very similar to the one found at fellow O&Os WCBS-TV in New York City and WBZ-TV in Boston.
KYW's version, however, uses a large, single rectangular rear projection screen camera center rather than the three part screen found at WCBS or the flat panel array at WBZ (WBZ's set originally sported a dura with floating plexi panels but was upgraded less than a year after debut).
Another key difference is the structure and surface of the anchor desk. KYW's anchor desk has a bit more detail to it, including more metallic accents and inset backlit segments. It also lacks the all glass surface found at the other two CBS O&Os.