Exclusive Q&A with Stephen Arnold Music about iNergy


Stephen Arnold Music's newest package, iNergy, is catching on. So far, 15 stations have picked up the energetic package, comprised of 16 themes and an impactful 5-note logo.
We recently had a chance to talk exclusively with Chad Cook, VP and creative director of Stephen Arnold Music, about the package and its development.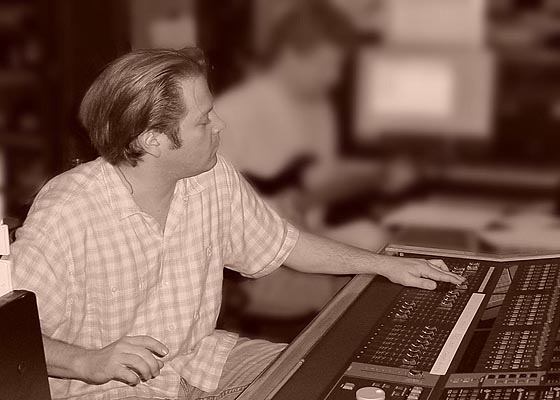 Describe the feeling you are trying to convey with iNergy?
News today is often covered in an urgent and engaging fashion, so iNergy has an up-to-the-minute tone that gets the viewer's attention online, on-air or via mobile — it's in tune with the ways that people get their news and information now.
With iNergy, we wanted to capture the essence of the fast moving nature of the spread of information.  Musically it had to be energetic, fast paced, immediate, bold, and impactful.
What kinds of instrumentation does it feature?
The instrumentation is very rhythmic and driving. It features strong percussion and drums, interesting sound effects, and electronic elements. The idea was to keep it interesting to the ear, and also to capture a sense of technology.
The tracks are layered with strong bass lines, guitars and modern string arrangements to add the finishing touches. We used interesting blends of instruments on the five-note logos for each arrangement to keep the signature statements fresh and varied throughout the package.
In addition, we created many stand-alone "logo stinger" elements for mobile and push-notification-type applications.
Do you see iNergy as building on the foundation SAM has created with it's past news music offerings
We've had the good fortune to create news music and sonic brands for so many different news organizations – international, cable, network, and local stations.  We've created literally dozens of custom brands, and each time you do it, you're continuing to evolve with the needs of the marketplace.
Stephen Arnold Music has explored many sonic brand directions, each one based on our clients' needs at the time. Those experiences have definitely gives us the knowledge and objectivity to know when a music package has a fresh sound and foundation.
It is so important to evolve the sonically branded aspects of news content promotion and programming. Local stations especially need to evolve the ways they engage viewers, keep viewers, and appeal to the younger demographic in a way that they'll respond to. That's why iNergy is a little bit more "grab you by the ears" in its approach.  This is not your average background music – it's foreground music and a modern soundtrack to news programming.
The packages appears to already be a hit, talk about how it's already in use
The package is already in 15 markets and we are in discussions with other local stations interested in switching to iNergy for their sonic brand.
Also, note that a complete NBC version of the iNergy package is available as well.  The NBC version of the package was created at the same time as the non-NBC package so was specifically written to work with the NBC logo notes as an answer to the primary 5-note signature.
Stephen Arnold Music is an advertiser with NewscastStudio.