'Today' moves to roomier desk in Studio 1A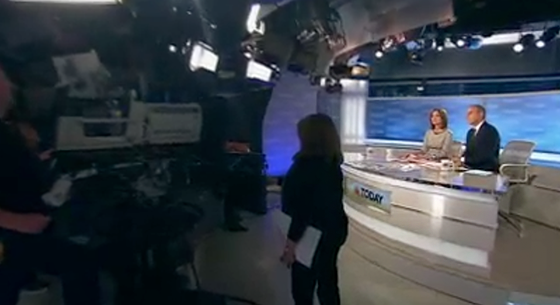 NBC is making changes to Studio 1A with the addition of a new home for the anchors.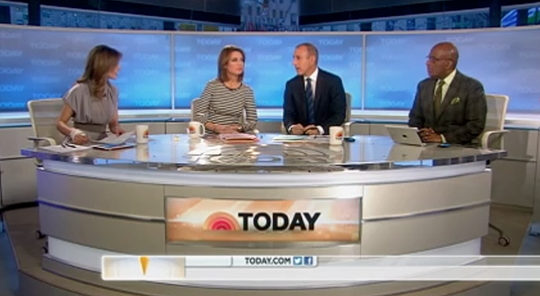 The new desk, already in use on "Weekend Today," seats four comfortably. This brings Al Roker and Natalie Morales closer, and allows for more interaction with the main hosts.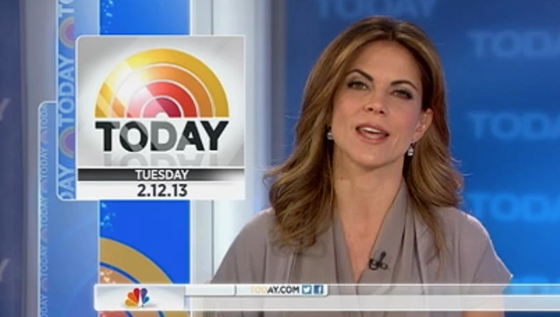 The new desk changes Morales position, adding a OTS graphic and dumping the large monitor previously behind her.
With "Today" second in the ratings, we'll see what else they shake up in an attempt to regain the top spot.