CNBC Prime brand 'embraces' the grid
Last week, we told you about CNBC's primetime graphics makeover.
Since that post, we've discovered the great branding blog Brand New has a post with more details on the design.
Designed by New York based Gretel, the package is based on a grid, as shown in this screenshot from the brand elements guide: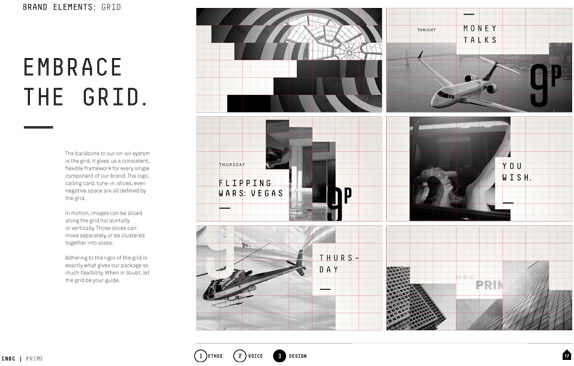 Gretel has also posted video clips from the campaign on its Vimeo account:
Brand New also points out that the design is likely geared toward a target audience of wealthy men — obviously a great demographic.
"The whole mood is very James Bond meets Gordon Gecko but with a great, graphic edge in the monospaced typography and big headlines," the blog points out.
See more screenshots of the campaign on the full post.