Hartford station's competitor pops up on RP screen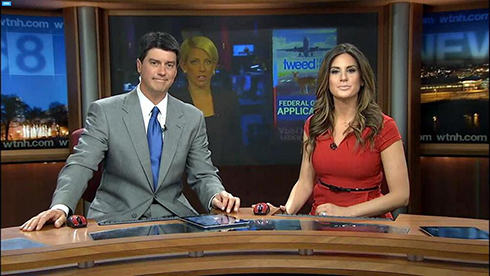 We've all seen the wrong video or graphic pop up on the now ubiquitous video walls behind anchors, but WTNH-TV in Hartford didn't just air the wrong image — it showed its competitor on air.
During a recent newscast a video of WTIC-TV anchor Alison Morris randomly popped on the screen behind the anchor desk.
Oops.
The incident left FTVLive wondering: "… does WTIC get to share the rating numbers pulled in by WTNH?"