UPDATED: Houston station tweets screenshot of competitor, which fires back with promo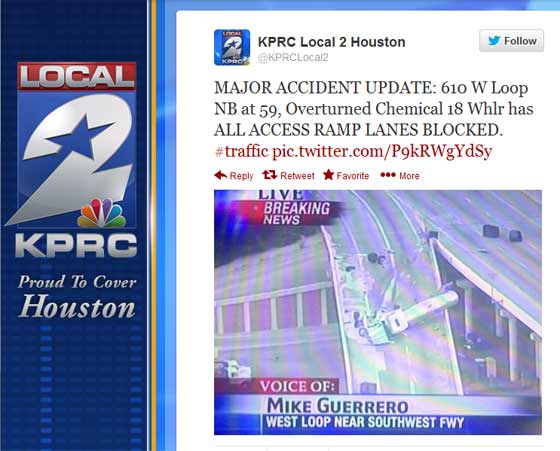 UPDATE: KPRC-TV has issued an apology to KTRK-TV over this incident.
Twitter and social media is certainly changing the way news stories are covered, but using a social media account to share a competitor's coverage is a bit odd.
KPRC-TV, the Post-Newsweek NBC affiliate in Houston, decided to tweet screenshots of crosstown rival KTRK-TV's coverage of a truck accident.
The ABC affiliate, meanwhile, fired back with a snarky and sarcastic promo saying "you're welcome Channel 2."
[field name=iframe]