NYC station's abbreviation results in embarrassing new title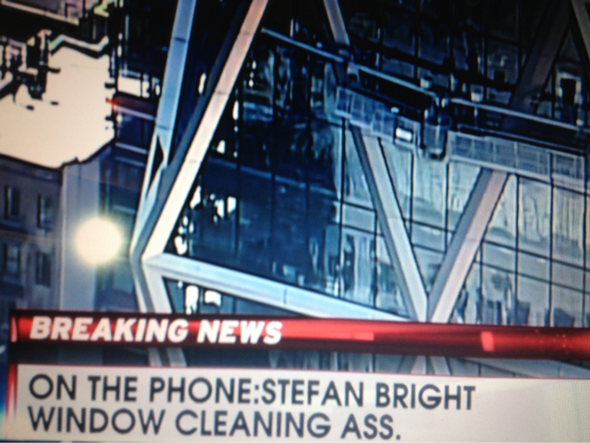 WPIX-TV made quite an a… — err, shall we say fool — of itself yesterday with a lower third error.
The station was, along with the other New York City stations, covering a scaffolding collapse at the Hearst Tower in Manhattan  when it aired the graphic above.
The station managed to track down a window cleaning assistant named Stefan Bright. But someone decided to abbreviate "assistant" — with embarrassing results.