VideoHelper reworks the classics with new driving beats and instrumentation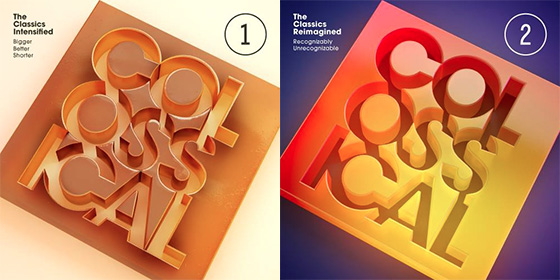 The classics are back, this time reimagined twice by VideoHelper, a promo-centric production music company.
Colossical takes traditional arrangements of classic masterpieces and reworks them with modern beats and urgent tempos.
"There's no shortage of well-recorded Classical production music out there," said VideoHelper President and co-founder Joseph Saba. "But we wanted to give users a palette to creatively edit their own interpretations of these works, allowing them to create something recognizably unrecognizable."
The new library is split into two sections:
ORCHESTRAL INTENSIFICATIONS
Presents each piece as a cinematic, over-the-top, larger-than-life, hyper-dynamic orchestral movie trailer, with performances from members of the Czech Republic's Capellan Orchestra. To offer more storytelling options, each track also offers multiple melodic variations as well as variations in mood and tonality.
HYBRIDIZED REIMAGININGS
Remixes the orchestral versions and reinterprets them. From a horror-movie version of Dance of the Hours, to a 70's Blaxploitation themed Chopin's Funeral March, every piece explores radically different genres and emotional directions that range from dark, to humorous, to bat-shit crazy.
Like VideoHelper's other libraries, Colossical is designed for easy editing with loopable sections, modular hit points, past-able endings and multiple climaxes.
You can take a listen on Search VideoHelper.