CNN.com homepage gives viewers sneak peak at live stream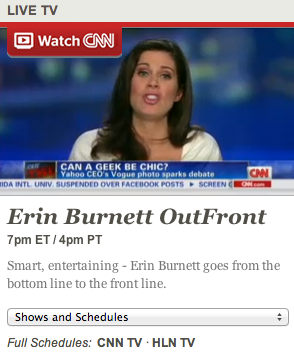 CNN.com visitors are now able to see a preview of the network's live stream when visiting the network's homepage.
The eye-catching box is located in the right margin and doesn't include sound, though clicking on it takes users to the live stream, which can only be accessed if the user is a subscriber to one of the network's cable company partners — a list that includes Time Warner Cable, Cox and Comcast Xfinity.
Since the box, by definition, has moving images, it serves as an effective way to promote the network's live stream or even remind visitors that CNN is, in fact, available on their televisions as well.
One downside of the feature, however, could be giving non cable subscribers a false impression that the stream is available free online or, as when NewscastStudio tested the feature with a valid Xfinity login, a buggy login system that kept refreshing the login screen.