Report ranks top TV station websites
The Media Audit, a survey and research company, has released a report that ranks the nation's top websites.
Topping the list are the websites for KSL-TV in Salt Lake City, WRAL-TV in Raleigh and WVIR-TV in Charlottesville, Va.
Similar to the concept of a ratings "share," the report's methodology measures the percentage of estimated adult population that visited the stations' websites, as show in the far right column of this chart: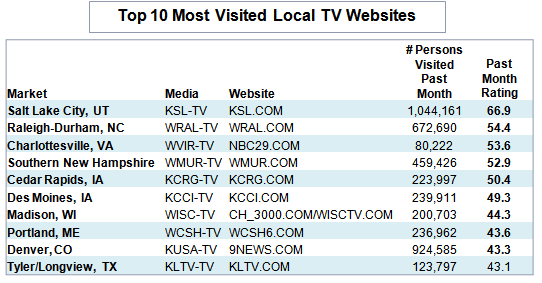 In addition to measuring visits to local TV station websites within the past 30 days, the study also provides insight into the number of persons exposed to each local TV station within the same time frame, and how much additional reach the website adds to the local TV station, says The Media Audit.