CNN creates online field imagery sharing platform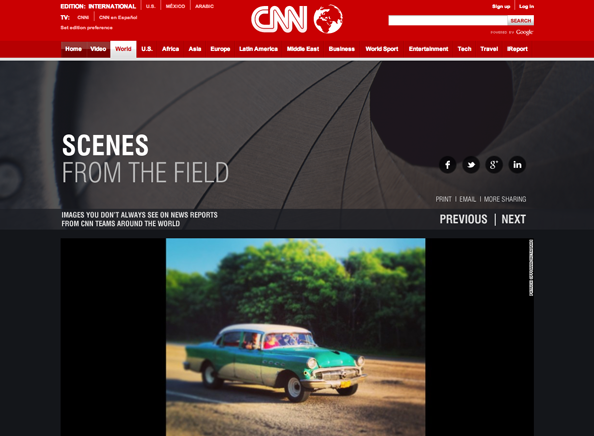 CNN has launched "Scenes from the Field," a new feature that features an Instagram-like gallery to give its global team of journalists a way to share visual content taken from where they are.
The site, located here, features a mix of old and new behind the scenes imagery taken by CNN crews. The idea, according to the site's tagline, is to showcase "images you won't always see on news reports."
Of course, journalists have been using social media platforms such as Instagram, Twitter, Pinterest and others to share what they see while covering the news for some time now (such as the @NBCNewsCrew Twitter account), but this is an interesting approach to curating it all into a single location.