ABC News goes for gold in Olympics branding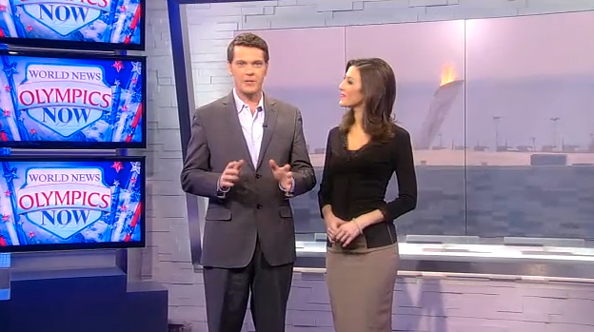 Despite not being the official network of the 2014 Olympics, ABC News has gone all out in its coverage, including with a special graphical look used across multiple programs.
The network developed a shield-shaped logo with softer, rounder edges than the NBC shield shape that also includes two mountain peeks and somewhat subdued red and blue shades.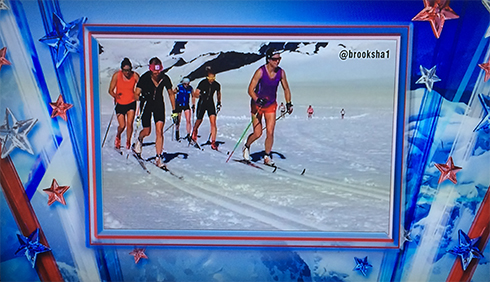 Special lower thirds take on a red, white and blue theme and full screen graphics include 3D, highly polished star-theme graphics.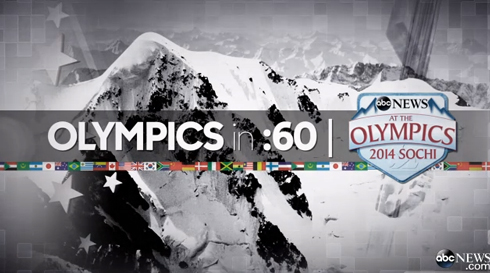 The logo is used in both a generic ABC News format, as shown above, but also includes variations for programs, including "Good Morning America."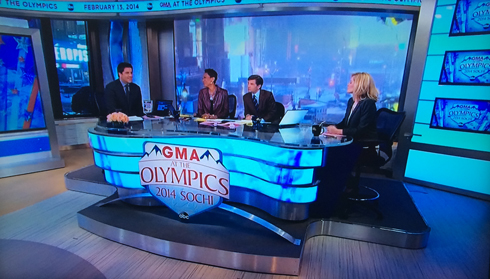 "GMA," meanwhile, has gone all out with its Olympics coverage, including attaching the logo to the front of its anchor desk and changing its LED ribbons to display matching frosty blue graphics, as well as having anchors participate in Olympics-themed games called the "GMA Games."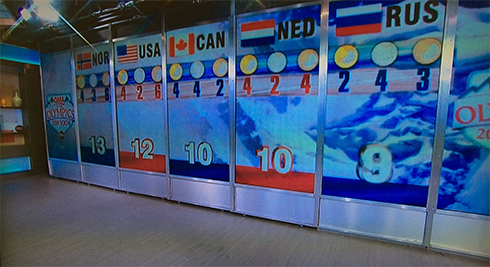 The show also uses its studio's video wall to showcase the current medal count.
The network's Olympics strategy appears to be working — at least for "GMA" — word came Wednesday that the show managed to top "Today" by 412,000 viewers.
One final note — it's interesting to note that the "GMA" set, which is also used for online exclusive content and show at the top of this post, featured a light stacked stone wall and metal framework surrounding a vertical flat screen array has some interesting visual similarities to NBC's Sochi sets.