CNN plans 'Disaster Deck' studio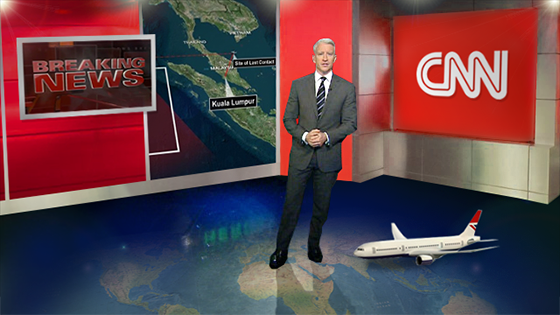 CNN has announced plans to create the "CNN Disaster Deck" — a studio dedicated to covering natural and manmade disasters of all types. NewscastStudio was provided exclusively with the image above of the proposed new studio.
Citing its recent coverage of the so-called "Poop Cruise" and the missing Malaysian Air Flight 370, the network says the new studio will help it provide up-to-the-minute, nonstop coverage of the big stories that have brought the network ratings success in recent months.
The network is building a new set dedicated to this coverage at its New York City bureau in the former home of "Piers Morgan Live."
The center of the studio will feature a vinyl map stuck to the floor, with a full range of figurines representing everything from boats and airplanes to army units to wildfires available in a nearby storage area.
Multiple ceiling mounted, robotically controlled cameras will allow CNN to show the entire map or zoom in on select areas of the globe.
Circling the map, the studio's other main feature is an area that will allow the network to wheel specialized sets in and out, blending in perfectly with the rest of the set. Initially, the network will be able to make use of an airplane cabin and cruise ship room replica — but the network plans to construct new ones as needed.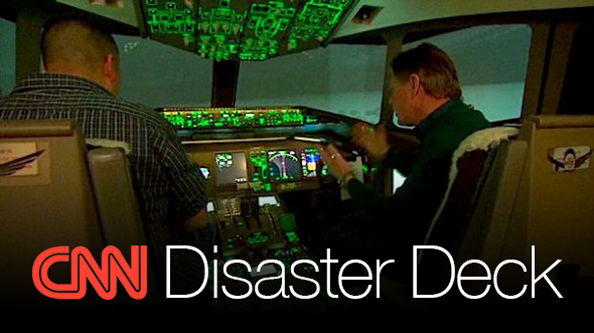 In addition, the studio can be equipped with a flight simulator with a dozen mini "lipstick" cameras scattered throughout to provide head on shots of the seats, controls and other parts of the faux cockpit.
Other areas of the studio include a miniature working newsroom that can be staffed 24 hours a day with on-camera bunk beds, a "Magic Wall" screen, 40 foot video wall and table designed to allow talent to stand around smaller maps when needed.