Tampa's News Channel 8 moves to temporary set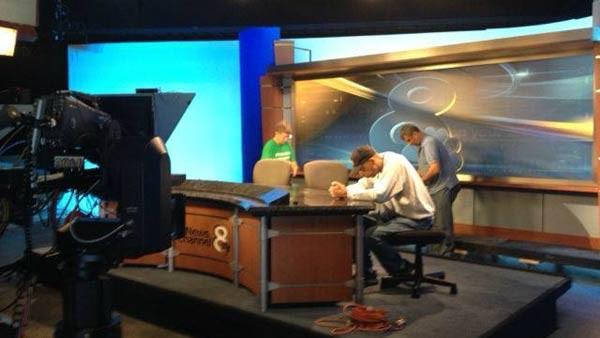 WFLA-TV, the Media General NBC affiliate in Tampa, has moved to a temporary studio was work begins on a new set.
"This past weekend began the demolition of the current News Channel 8 set that you've watched us on the past several years. We are now constructing our new set from scratch, which we will deliver to you in just a few weeks. It will be the most high-tech, innovative news studio in Tampa Bay."
We'll watch for the debut in May.