NBC Olympic studio wins flooring award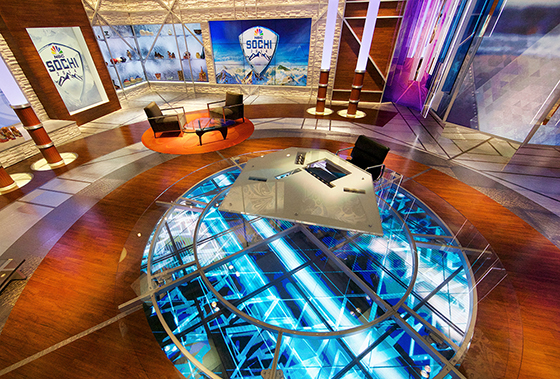 The intricate flooring created for NBC's Sochi Olympic studio has been honored with a Gold Winner for Unique Installation, Silver Winner for People's Choice Award and Silver Winner in the Corporate category at the Starnet Worldwide Commercial Flooring Design Awards.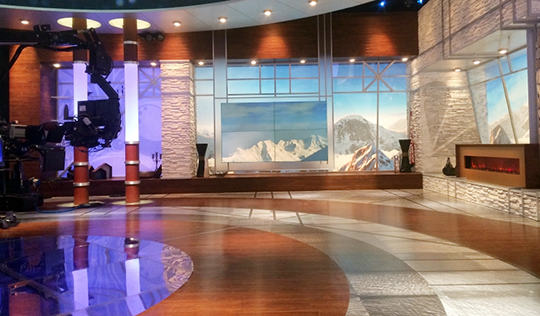 ReSource New Jersey Commercial Flooring Inc worked with designer Clickspring Design to supply and install the flooring in Sochi, Russia.
ReSource New Jersey Commercial Flooring sent two INSTALL trained foreman mechanics from the Northeast Regional Council of Carpenters Union Local #251 to the 2014 Olympic broadcasting studios in Sochi, Russia.
The project, an intricate and complex pattern of vinyl tile and plank, was installed flawlessly and on time in a very sensitive and demanding construction schedule and took the two mechanics two full weeks, fourteen days straight, to complete.