Tribune stations begin switching to new look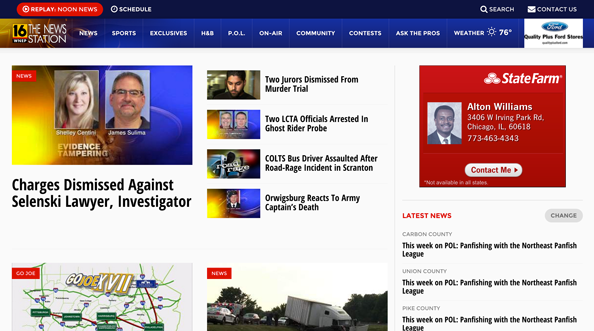 Several Tribune stations have transitioned to a redesigned website look.
The new design, shown above on the former New York Times Co. and Local TV station WNEP-TV's website, features a simple navigation bar that runs across the top of the page and becomes fixed in place as the user scrolls down the page.
This navigation bar is fully branded for each station, each using custom graphics, colors and menu items.
Large typography in the open source typeface Open Sans gives the site a clean and easy-to-read look and feel.
At the end of each story page, large thumbnails direct users to other content on the site.
The new sites, which are still powered by WordPress.com VIP, are fully responsive.