José Díaz-Balart debuts on MSNBC from Miami studio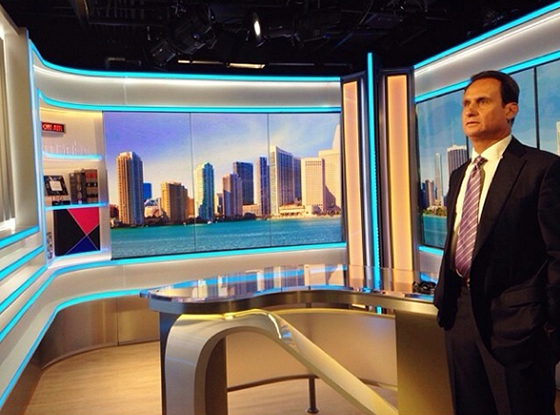 José Díaz-Balart's self titled show debuted Monday on MSNBC from a new studio in Miami.
The studio works in some Miami flair with colored backlit striping and a wrap-around view of the skyline created using flat screen monitors. The set matches the MSNBC style of sleek and modern while adding some unique personality. Various mementos decorate the set.
The set includes a desk large enough for interviews that features a unique curved element on the front.
Camille Connolly of 3C Studio designed the set. You'll know her other recent work, which includes the ITV Good Morning Britain set for Jack Morton PDG.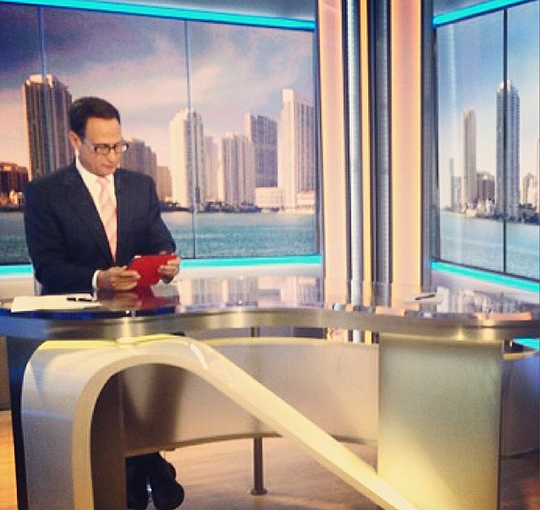 A video tour of the new set has been posted by "Noticiero Telemundo."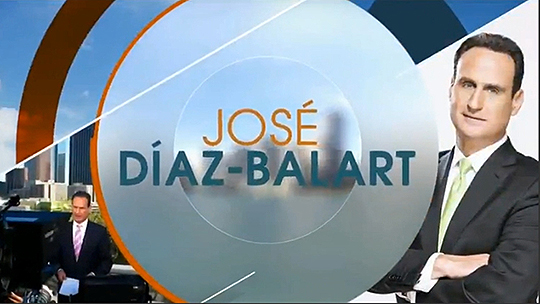 The shows graphics rely on circles and camera shakes to bring various elements into and out of focus. The graphics are largely flat with no real 3D elements, similar to other MSNBC show packages by NBC Artworks.
Compared to the set, the graphics don't seem as Miami inspired.
The shows music tune is also very upbeat for MSNBC, using a heavy rock rift and electronic beat.