Jon Stewart Kickstarter offers to put donors in graphics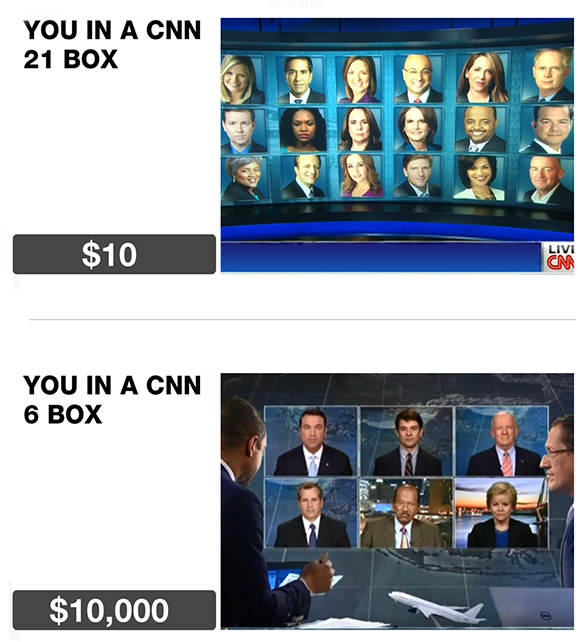 Jon Stewart has "kicked off" a Kickstarter campaign to raise $10 billion to buy CNN and is, of course, offering up some great rewards, including some that involved the CNN graphics package.
If you give just $10, you'll be featured in a CNN "21 Box," according to the website Stewart set up, LetsBuyCNN.com that features a faux Kickstarter page (though why not a "25 box"?)
If being featured with 20 other people (the horror!) doesn't quite fit your ego, for a mere $10,000, Stewart says he'll insert your photo in a "6 Box." For what seems like a really, really good deal, a $15,000 contribution will get you in a "2 Box" with Carol Costello!
Other, non-graphical prizes include a 24-hour-a-day, 2 week long hunt for your lost car keys and a Martin Savidge couch simulator.
If anyone figured out how to sign up for this Kickstarter, please let us know. We've got our credit card ready.