Stephen Arnold Music tees up new music for Golf Channel's 'Live from the Ryder Cup'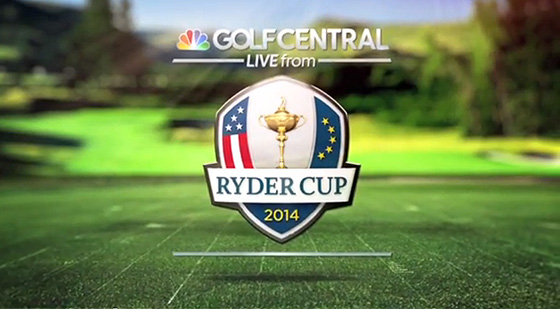 This years coverage of the Ryder Cup is unique for the Golf Channel, as they're broadcasting Fridays matches live for the first-time ever. To help set the stage, Golf Channel turned to composer Stephen Arnold Music to create new themes for the broadcast.
"Golf Channel has been working with Stephen Arnold Music for years, and they always hit the mark," said David Piccolo, VP/Creative Director of the Golf Channel. "This assignment for 'Live from the Ryder Cup' was particularly challenging: The music had to capture the spirit of a team event that happens every two years, while reflecting a diverse heritage that is equal parts American and European."
Golf Channel's newly expanded coverage is part of a landmark agreement, which sees it serving as the exclusive cable home of "Live from the Ryder Cup" through 2030 – the longest national TV rights agreement in pro sports.
Taking the long view in building their brand, Golf Channel selected Stephen Arnold Music to create a music package that would become an instant classic.
One of the top golf events in the world, the Ryder Cup pits the best American and European golfers against each other in a unique team tournament that happens once every two years. Stephen Arnold Music developed three powerfully memorable music package variations – American, European, and an all-encompassing Main theme – that equals the Ryder Cup's intensity.
"Golf is a world game – it symbolizes history and sophistication, with a distinct beauty to where and how it's played," said Chad Cook, VP of Stephen Arnold Music. "The new music for Golf Channel needed to not only translate all those attributes, but give their 'Live from the Ryder Cup' coverage an identity. This is two continents competing head-to-head, so the sonic brand had to be iconic."
The orchestral package was recorded by players from the Dallas and Ft. Worth Symphony Orchestras, including trombones, trumpets, French horns, and a full string section. The American variation is distinguished with pastoral touches such as acoustic guitar, while the European-styled theme incorporates classical Renaissance and Celtic elements.
Meanwhile, the main theme provides an even bigger feel, optimal for aerial visuals coming in and out of commercial breaks.
Each theme was produced to be modular, giving Golf Channel the ability to easily edit and mix each cut, and create customized accompaniments to spotlight a European or American player, for example. Golf Channel is employing the themes for all of its live coverage and promos, including the full slate of events in the two weeks leading up to The Ryder Cup such as the highly anticipated "Captain's Picks."
"Getting the music right for this new era in Ryder Cup coverage was essential – it helps brand the whole experience and connect with the viewer. As usual, Stephen Arnold Music over-delivered. They gave us more than we could have imagined," said Piccolo.