CNN to utilize Empire State Building spire for election coverage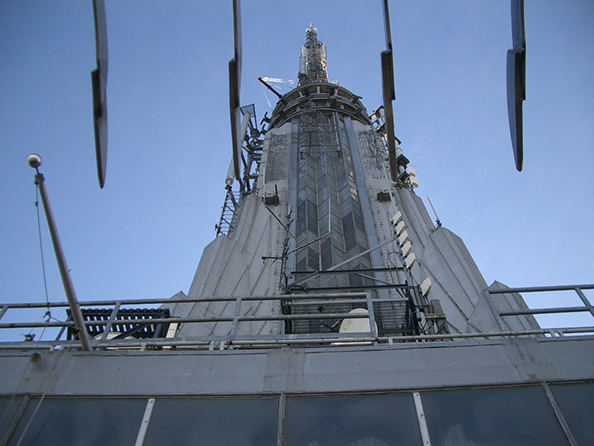 CNN plans to use the spire of the Empire State Building as an electronic graph measuring the balance of power in the U.S. Senate.
The network announced its plans in a statement:
As the Senate results are projected and allocated to candidates, a vertical LED illuminated "meter" located atop the spire of the building will ascend in either red or blue—reflective of the party. Once an illuminated color—red or blue—reaches the top of the spire, that party will take control of the Senate.
In addition, CNN has planned a "My Magic Wall" app and will also use virtual set technology on election night.
The Empire State Building also played tribute to the 60th Anniversary of NBC's "Today Show" by turning the floors gold and orange.
Image credit: Wikipedia