NBC hit with two 'peeing' incidents: First forecaster, now #Rokerthon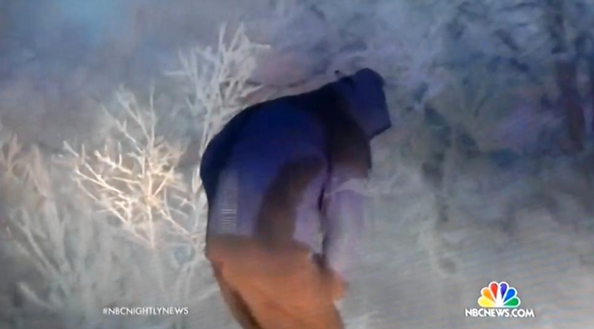 Move over Movember. Not now, No-Shave November. At NBC the peacock has apparently declared it Pee-vember.
Twice in as many weeks NBC has been hit with two incidents that, depending on who you talk to, may or may not have involved on air talent relieving themselves on air — but either way there was certainly some suspicious evidence or proof (again, depending on who you ask).
First came Weather Channel meteorologist Mike Seidel who, appearing on the Sunday edition of "NBC Nightly News" Nov. 2, was caught with his back toward the camera in a suspect — and rather familiar looking — position.
NBC's official statement was that Seidel was actually looking for a cell phone he dropped in the snow.
Then, just about a week later, NBC's Al Roker was caught on a live Web stream peeing.
Apparently this time NBC was willing to admit it was, in fact, true this time around — since it posted the incident to its own Today.com website.
Thankfully Roker's incident was an audio-only situation, the result of a hot mic left on during Roker's #Rokerthon, an effort to break the 34 hour record for longest weathercast. Also check out Roker's digs for the stunt.
The latest in design, production and engineering
Subscribe to NewscastStudio for the latest delivered straight to your inbox.