Fox Sports South overhauls studio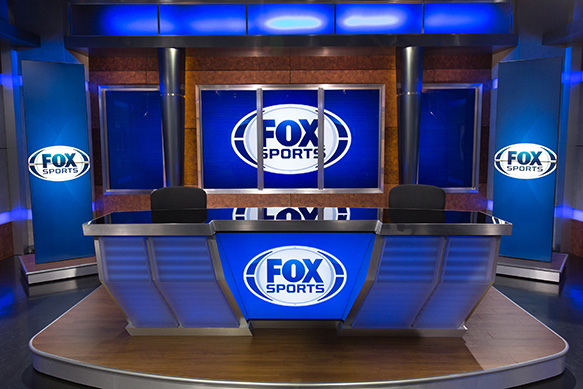 Fox Sports South debuted a new state-of-the-art production studio in October. Based in Colony Square in Midtown Atlanta, the studio renovation created multiple presentation areas for the network and moved it inline with Fox Sports' new look.
"With the studio renovation, our intention was to create a sense of 'place' for the fan," said Gary Hartley, FOX Sports Media Group executive vice president and creative director. "We hope they feel that this is their home – for their teams – and that the studio feels comfortable and approachable."
The 1,800 square foot studio was designed by Jeff Hall of JHD Group, who also worked with Fox Sports Midwest and Fox Sports San Diego. The set design includes an anchor area, a demonstration area, an interview area and a chromakey wall.
The demonstration area can be used for multiple sports with the change of flooring.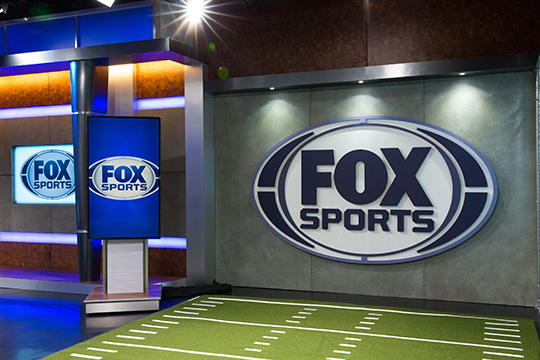 The set includes 11 monitors and LED color changing paneling, allowing the coloring to change based on the program/team.
Five 75-inch monitors and two stacked columns with two 55-inch monitors each surrounding the news desk that are all controlled by the Viz Multiplay system
One 46-inch monitor in the seated interview area
One 55-inch monitor in the anchor desk for interchangeable program titles and presenting sponsor branding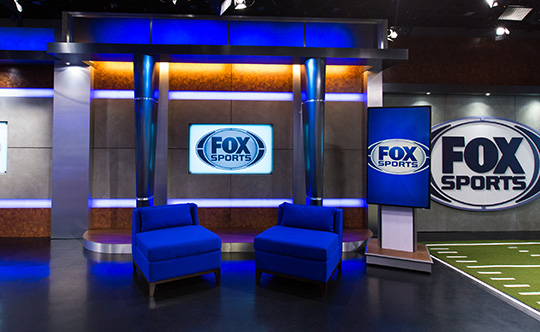 "Our sets are definitely modern in aesthetic, but they have natural textures that offset the electronics and warm the tone overall," said Hartley. "We utilize monitors to help our production teams fluidly inject team branding into their programs as well as provide greater opportunities for our sponsors to organically connect to the content."
Viz Multiplay from Vizrt is used in the studio, allowing a flexible way to control content across the multiple screens.
"FOX Sports' investment in network quality design and technology reflects our commitment to provide the highest quality viewing experience to our viewers and unparalleled presentation value to our regional team partners, sponsors and affiliated distributors," said Jeff Genthner, FOX Sports South SVP and GM.
Multiple shows use the new studio, including "ACC All-Access," "ACC Gridiron LIVE!," "Braves LIVE!," Hawks LIVE!," "The New College Football Show" and "The New College Football Show: Next Class."