MSNBC goes informal for Shift set design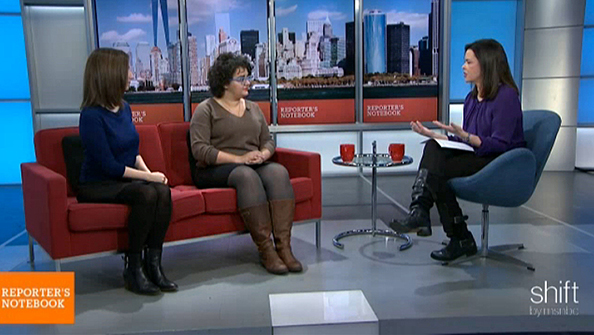 Shift by MSNBC launched this week, beginning the networks full time foray into original streaming content. Shift includes multiple original programs, serving as a testbed for MSNBC talent development and show ideas.
Using Studio 3K by Clickspring Design, MSNBC has used existing space with some new elements for the Shift venture. A riser with midcentury modern furniture is in use by many of the programs that originate from New York City, creating a new design esthetic that MSNBC likely hopes connects with younger viewers.
The famous furniture selections includes Arne Jacobsen' Swan Chair, Adjustable Table E1027 by Eileen Gray and what appears to be a Florence Knoll Sofa.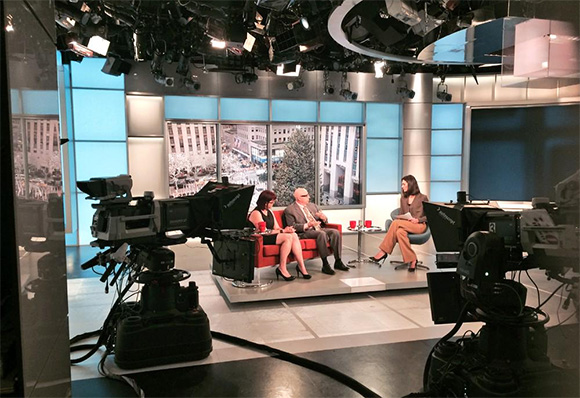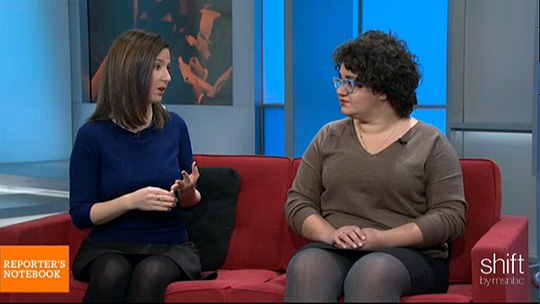 This presents an informal shift for MSNBC, as its on-air product mainly has anchors at desks.
At its debut in 2007, Studio 3A also included two interview risers, complete with Swan Chairs, but it was quickly killed off. As these "pilots" develop, we'll see if any make there way to air. If so, does MSNBC keep the informal nature, or turn the talent into another talking head with a monitor wall?
Some shows also originate from MSNBC's Washington studio, but seem to be using looser shot blocking.
Make no mistake, these are TV shows streaming online. Production values have not been spared, a full control room is in use and the product is very polished, albeit some "rookie mistakes." One could even argue the production is more put together than some other true networks.