'GMA' sheds ribbons in new tease graphics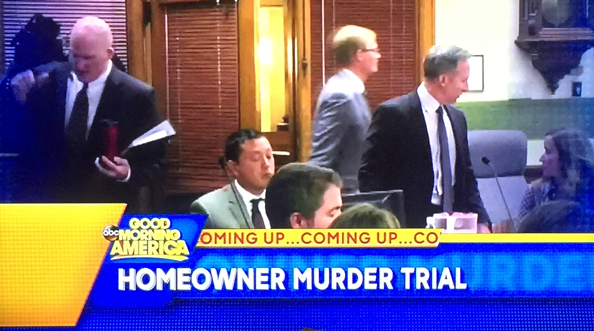 ABC News' "Good Morning America" recently switched to using new graphics for its teases.
The new look uses angled rectangle-shaped elements, somewhat reminiscent of the Hearst graphics package and also includes a textural background that makes the graphics look like part of an LED video wall.
The rest of "Good Morning America" graphics package relies heavily on smooth ribbon-style bands inspired by the show's Times Square Studio's facade. That theme is carried, quite creatively, throughout the lower thirds, show open, full screen graphics and OTS template as well as the show's main anchor desk and promos.
This new tease graphic marks an interesting departure from that look — while still maintaining a subtle hint of the LED video panel theme.
In some ways, the new design is more inspired by the small video walls inside the "GMA" studio, which have a rather pixelated appearance.
Could this be a test to see how a new graphical look might play on air?