Pa. station revamps graphics, set duras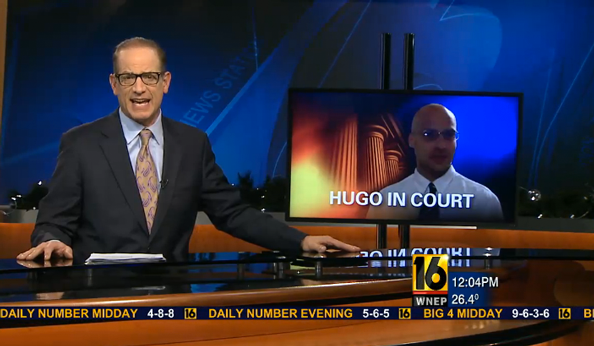 WNEP-TV, the Tribune ABC affiliate in Scranton/Wilkes-Barre, Pa., rolled out a new graphics package and minor set update during its noon newscast Monday.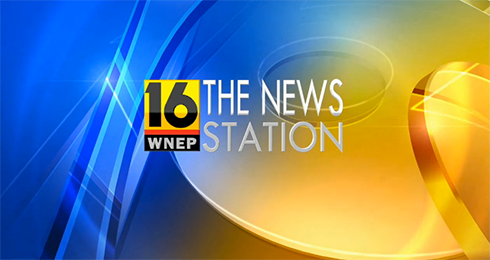 The new Newswatch 16 package sticks with the blue and gold color scheme found in its previous look, but introduces brighter shades of both colors, most notably in its open, shown above.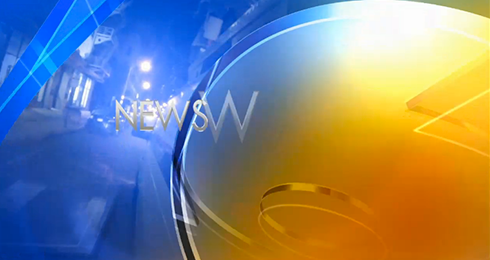 The new opens also mix live video shots of the station's livery mixed with 3D, sharp edged shapes mades from the station's channel number, "16."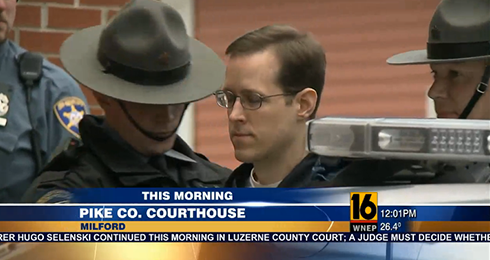 The station uses a darker shade of yellow and blue in its new lower thirds, which remain animated but shed the right-aligned text layout previously used. The new design also takes up the entire width of the screen.
The package's split screen layout, meanwhile, adds light gray to the mix and continues the relatively flat design found in the lower thirds. Both designs do feature more stylized backgrounds and some light bursts, but also makes use of simple rectangles with subtle gradients.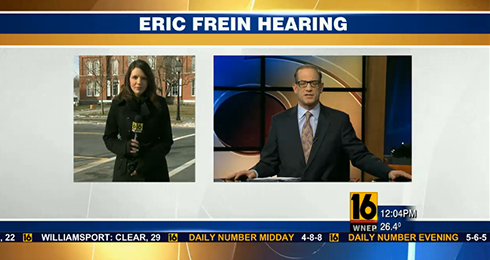 The station also updated its logo in the bug to be more glassy and now includes three rather distracting animated bursts of light.
The station has also updated its weather graphics with a similar look, though at times the colors seem to be a bit different. In addition, the weather graphics add a diagonal notch on the upper corners of certain elements along with a very heavy metallic border.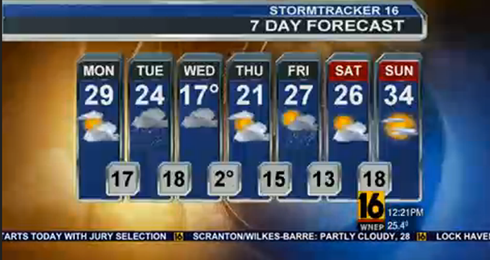 In addition to the new graphics, the station also traded out the duras on its set for blue designs, replacing the yellow and blue look previously used. The new duras were visible on the station's morning newscast despite the fact the new graphics weren't being used yet.
Meanwhile, WNEP-TV's competitor, a Nexstar-Mission JSA, also updated its duras.

Overall, the new look is a bit inconsistent in terms of its color usage — the flatter lower thirds and other elements of the package give off a unique sophisticated and elegant air, while the opens and other animations are more of the glossy, bright look found in so many news graphics packages.
The new colors selected, however, are a big improvement and largely prevent the package from wandering into the purples, browns and sickly green-ish shades found in its predecessor.