HLN to debut new social 'vibe' Tuesday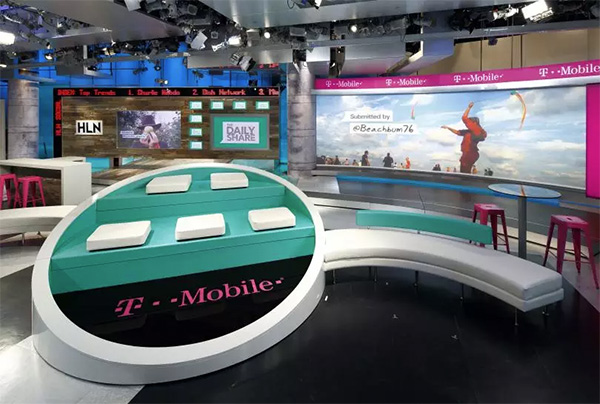 HLN will debut its updated set, logo, graphics and brand on Tuesday.
Using CNN's former home, Studio 7 in Atlanta, the refreshed network hopes to attract millennials with a focus on social media.
The hallmark of the new channel is "The Daily Share," it's daytime 'connected' show. The show will have a cross between a "start-up and a coffee house" for its set design as AdAge notes.
The set does not feature a large anchor desk, but instead "social circles" and comfy furniture. Based on the photo, it looks like a game show set, so we'll have to see it in use.
"This will be a place where the hosts and guests can talk, Mr. Mallon said, adding that the new format will better allow for spontaneous interaction and conversation in two directions. That echoes with the new premise of HLN: giving viewers a say in the news that the network airs."
T-Mobile has signed on to sponsor the show, with its logo adorned throughout the set and graphics.