Stephen Arnold launches 'Sound of Your Story' contest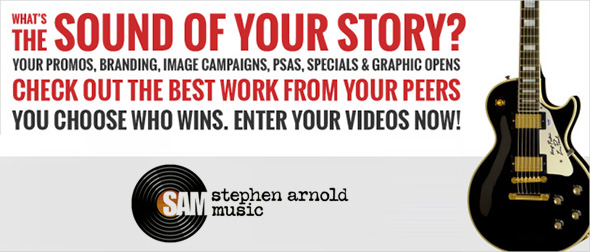 Recognizing local stations' creative work, Stephen Arnold Music has launched the "What's the Sound of Your Story?" contest.
Submissions are open until January 23, with voting from January 26 – February 5. Stations are encouraged to submit notable promos, branding, image campaigns, PSA's, specials and graphic opens.
"We're constantly amazed and inspired by the local station promos and campaigns that we see, and we know our peers feel the same way," said Chad Cook, VP of Creative, for Stephen Arnold Music. "'What's the Sound of Your Story?' provides us all with a platform to experience the exceptional work of our colleagues. It's a fun and easy way to celebrate the best in what is an extremely specialized, but highly visible, creative field."
Industry professionals can submit their work online here.
The winning station will receive a special guitar from Stephen Arnold's personal collection: an authenticated 1980 Gibson Les Paul signed by Les Paul himself.