TV Guide Network dumps listings, becomes 'Pop'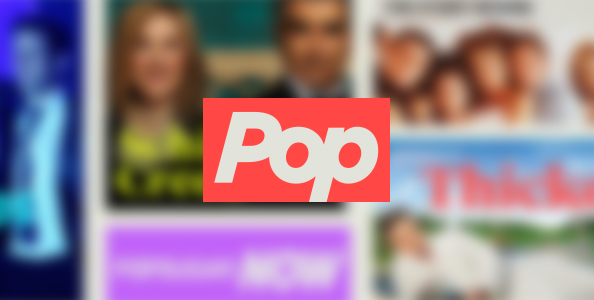 Having apparently finally figured out no one needs scrolling TV listings anymore, the channel once known as TV Guide Network becomes "Pop" today with original programming that gets full screen treatment.
The network, which was previously known as Prevue Channel and TV Guide Channel, switched to using just the acronym TVGN in 2013.
With the new name of "Pop" comes a new focus on what it calls "modern grown-up" and will include new original programming including a behind-the-scenes series called "The Story Behind." Other content will include live awards show red carpet coverage.
And, of course, a slate of reality programming is planned — including series following a "New Kids on the Block" fan cruise and an a cappella competition. Other shows will include reruns of shows such as "Beverly Hills 90210" and "Melrose Place."
The network introduced a new logo — with the three letters in "Pop" squished together inside of a red rectangle.
The new logo also has some comparisons to the red screen-shaped box of the TV Guide logo, which the channel did use during its "TV Guide Network" days, but had since moved away from in favor of a text-only logotype.
The color palette used for the logo appears to be drawn from the "Flat UI" color palette that's popular among Web designers — with the red skewing a bit more toward salmon and a gray-ish tan-ish tone used for the letters.
The letters appear in both uppercase and lowercase, which allows for the descender in the final "p" to extend to the edge of the box.
The channel also launched a new website, which continues the flat UI color palette and features large imagery and typography: