'The Rundown' borrows studio in Washington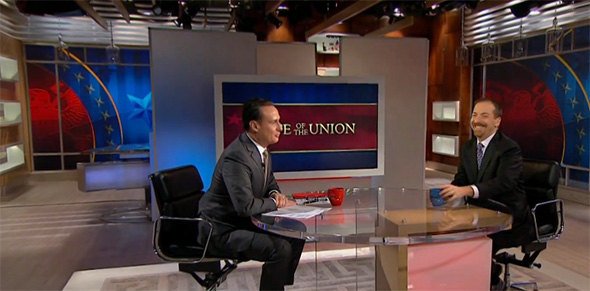 "The Rundown with Jose Diaz-Balart" is borrowing the studio of "Meet the Press," while Diaz-Balart is in Washington for the State of the Union coverage.
The show is only using the smaller glass table, with a divider wall added to block the larger desk. Graphics with MSNBC's State of the Union branding adorn the set.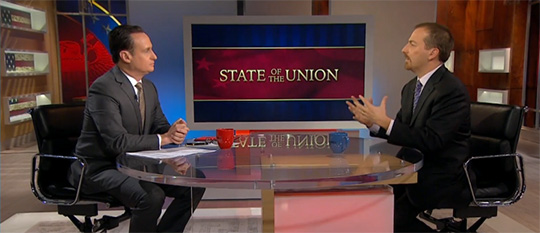 Fittingly, the first guest was "MTP" host Chuck Todd.