Connecticut station previews new set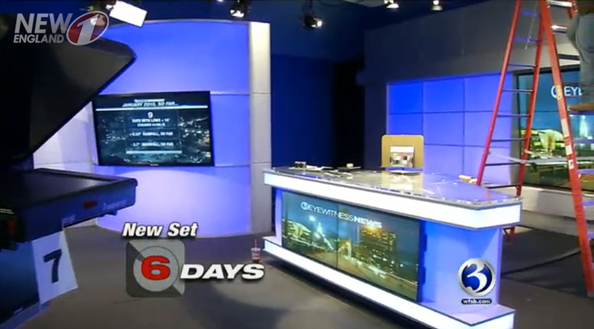 WFSB-TV, Meredith's CBS affiliate in Hartford, Conn., is offering up previews of its new set.
Also on NewscastStudio
The set, which is dominated with backlit walls with metallic framework, also includes a 3 × 3 monitor wall behind the anchor desk.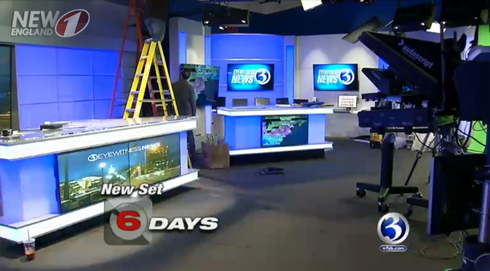 The anchor desk, meanwhile, is internally lit and also includes two white internally lit bands at the top and bottom, which are designed to change color separately from the rest of the desk, and is fronted with two flat video panels.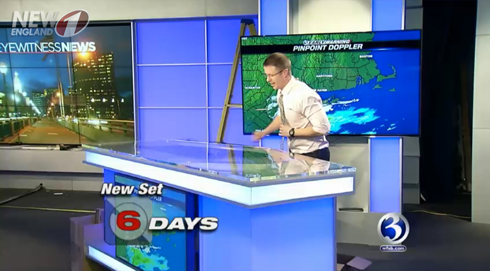 Situated camera left is a convex curved backlit wall with a single large flat screen mounted on it. A similar curved wall is located camera right behind the weather center, which features a presentation pod that mirrors the anchor desk. Also in the weather center is a light gray paneled wall and internally-lit columns.
The set, which our sources say is by FX Design Group, debuts in time for the February book.