Weather Channel has typo-licious storm coverage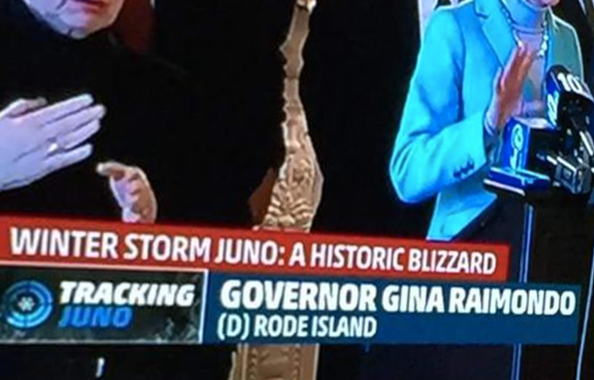 The Weather Channel was in full blizzard mode Monday covering "Juno" (a name taken from the network's own winter storm naming system), and managed to air a few entertaining on air typos.
Twitter users, of course, took notice, first calling out the network for misspelling "Rhode Island" by dropping the "h" from the name in the lower third identifying the state's governor.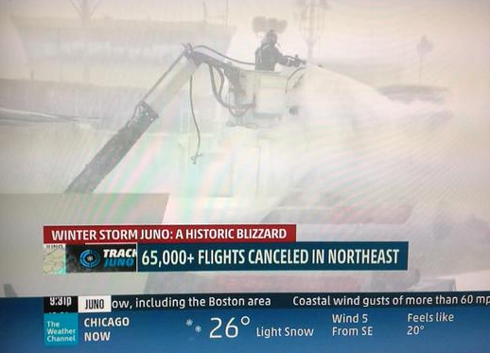 The network also managed to air the banner shown above (also spotted by a Twitter user) claiming more than 65,000 flights were canceled thanks to the storm. That number's off by just a bit — most sources report that number to be between 6,000 and 7,500.
In fact, according to most general sources, the total number of commercial flights a day in the U.S. is under 30,000, making that 65K figure a bit implausible.
In fairness, the reporter did say the 6,500 figure on air when this banner aired.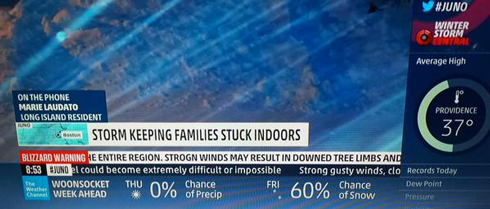 Another Twitter user noticed that "strong" was misspelled in the channel's ticker.
Of course, typos are rather common during rolling coverage such as this and the Weather Channel was undoubtedly alone in making a few on-air slip ups.