Chicagoland cable channel updates look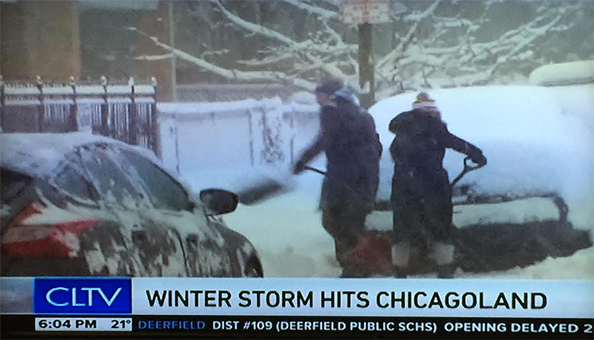 Chicagoland Television has updated its logo, graphics package and set.
CLTV is a cable-only offering from Tribune, which also owns Chicago CW affiliate and nationwide superstation WGN-TV. CLTV uses content and on air personalities from WGN.
The new logo features the channel's acronym — CLTV — and drops the dated, blocky and condensed font found in its previous look in favor of a modern, wide typeface.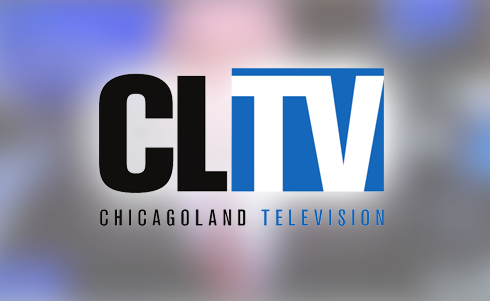 In addition to the new logo, the channel has updated its graphics, combining the clean, angled look used by WGN-TV with its own rectangular shaped graphics.
For example, the WGN-TV graphics uses angled polygons for its bug, lower thirds and full screen graphics. CLTV, meanwhile, swaps out the polygons for rectangular bugs and lower thirds, but keeps the WGN-TV look in full screen graphics.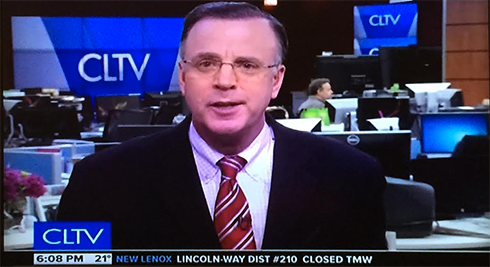 CLTV is also using a newsroom-style set for its newscasts in favor of its previous video loop backdrop-only look.
The newsroom view it uses includes a 3 × 3 video wall in the far background that runs an animated video loop that alternates between the CLTV logo and the channel's full name spelled out. An additional monitor stack on the other side of the frame also runs a video loop.