Houston station drops 'Local' branding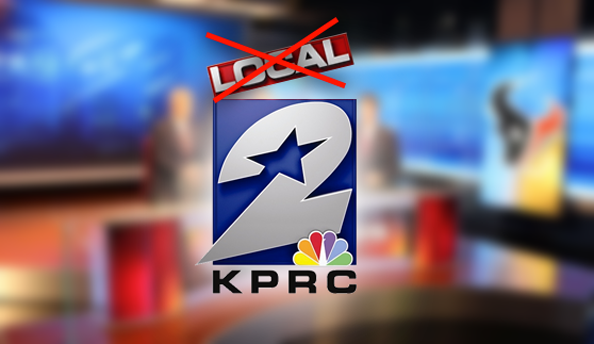 KPRC-TV, the Houston NBC affiliate owned by Graham Media Group, dropped the "Local" label from its on air newscast branding just in time for the start of February sweeps.
Also on NewscastStudio
The "Local (Channel Number)" branding was devised by Post-Newsweek Stations, which was the group's previous name before its parent company split its broadcast assets for the sale of the Washington Post to Amazon founder Jeff Bezos.
Instead of "Local 2," KPRC-TV will now be known as "KPRC 2" and "KPRC 2 News" on air. The station has retained its star-centric logo and red box on top, swapping out the word "Local" with its call sign.
The group still uses the naming scheme at Orlando's WKMG-TV ("Local 6") and Detroit's WDIV-TV ("Local 4").
KSAT-TV, in San Antonio, briefly used the "Local" branding in 2004, but dropped it in favor of its familiar "K-sat" name. Jacksonville, Fla., independent station WJXT-TV, doesn't use the branding either, though it does use the slogan "The Local Station."
WKMG-TV also previously used the domain "Local6.com," but dropped that in favor of "ClickOrlando.com." WDIV-TV, meanwhile, uses "ClickOnDetriot.com" and KPRC-TV uses "Click2Houston.com," but KSAT-TV uses simply "ksat.com" and WJXT-TV uses "news4jax.com."