Anderson Cooper: 'Please don't call it a 'Blizzardmobile"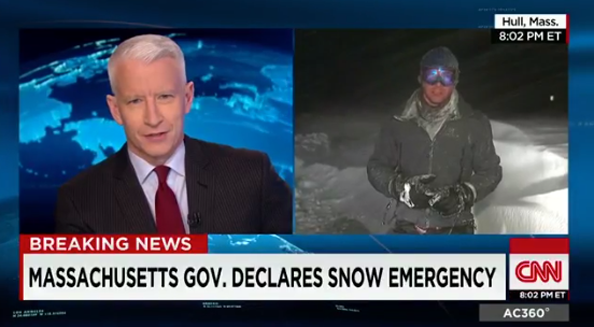 Anderson Cooper has apparently gotten tired of his network's overly-zealous branding of everything.
On Monday's "Anderson Cooper 360," Cooper was doing a live segment with correspondent Miguel Marquez in Massachusetts.
Marquez, decked out in a getup complete with ski goggles, said he's taken to calling his (apparently stranded) vehicle "The Weather Beast."
"It's not a Blizzardmobile," Marquez said, referring to the name the network dubbed anchor Don Lemon's snowstorm-roving vehicle back in January.
That's when Cooper jumped in and said "please don't call it a Blizzardmobile."
Amen, Anderson.